King Size Papers Ultra Thin – Pumpkin Sunlight
Incl. 19% VAT plus shipping.
You receive 1 reward point for every euro you spend. 20 points can be redeemed for the equivalent of 1€ on your next order.
The original 420z long papers made from sustainable organic alfalfa are real eye-catchers – and good for the environment too. The high fiber quality of our ultra-thin papers ensures a slow and even burn with no paper taste.
As a fast growing plant, alfalfa allows a much more sustainable paper production than is possible with the production of conventional papers. So you can pursue your smoking pleasure with clear conscience.
A longpaper booklet contains 33 ultra-thin papers made from organic alfalfa.
Weight: 12 grams per square meter
Size: 2,5 cm x 11 cm x 0,4 cm

Unique design
Classy and ornamental - you won't find a more appealing carbon filter.

High-quality materials
We produce sustainably and with highest quality standards.

Free shipping from 50€
We ship within max. 2 days in Europe

Convenient payment
Choose a convenient payment method. All are easy and safe.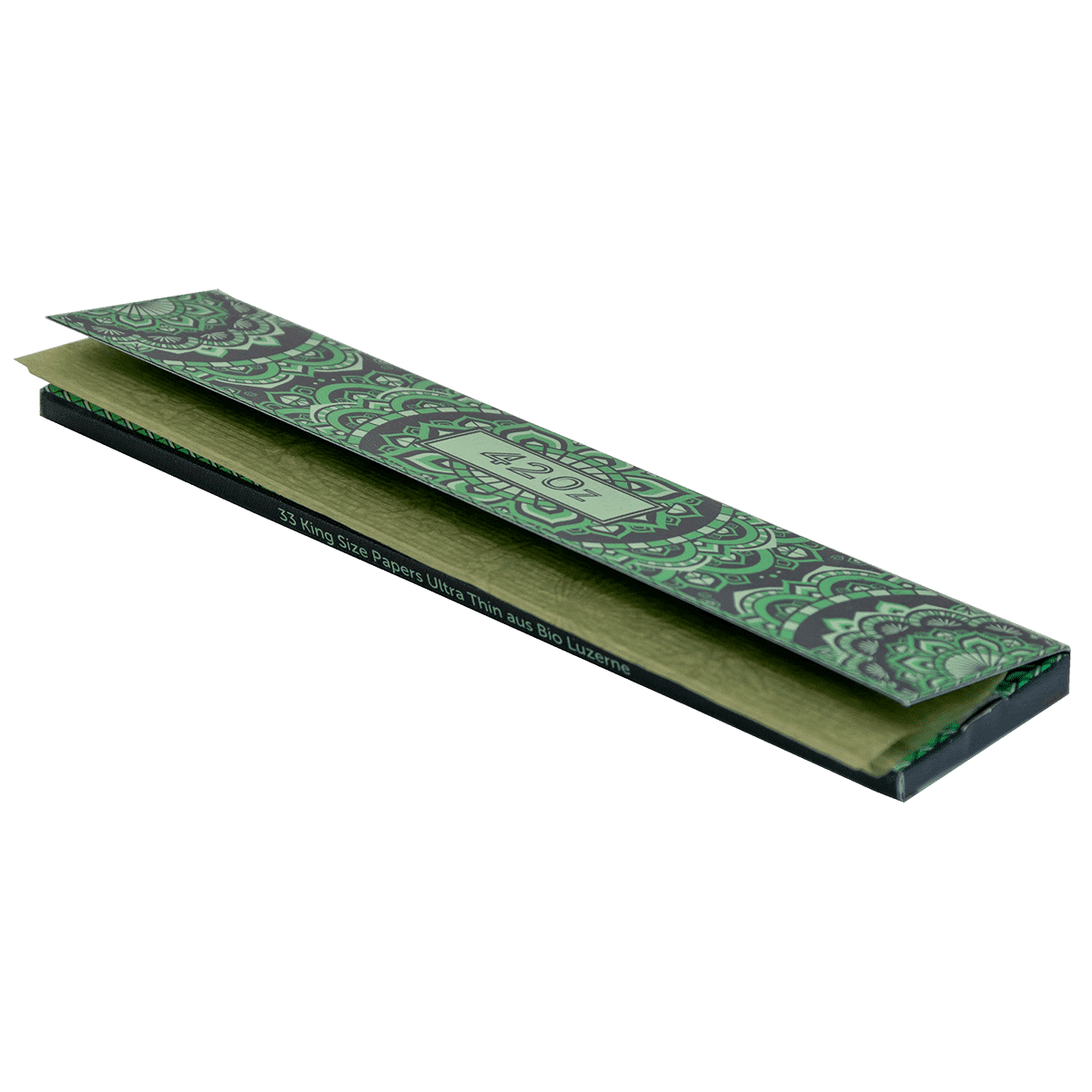 King Size Papers

Emerald Shine
33 papes 1,30€ inkl. VAT
King Size Papers

Grape Sparkle
33 papes 1,30€ inkl. VAT
King Size Papers

Pumpkin Sunlight
33 papes 1,30€ inkl. VAT
King Size Papers

Emerald Shine
50 units 42,00€ inkl. VAT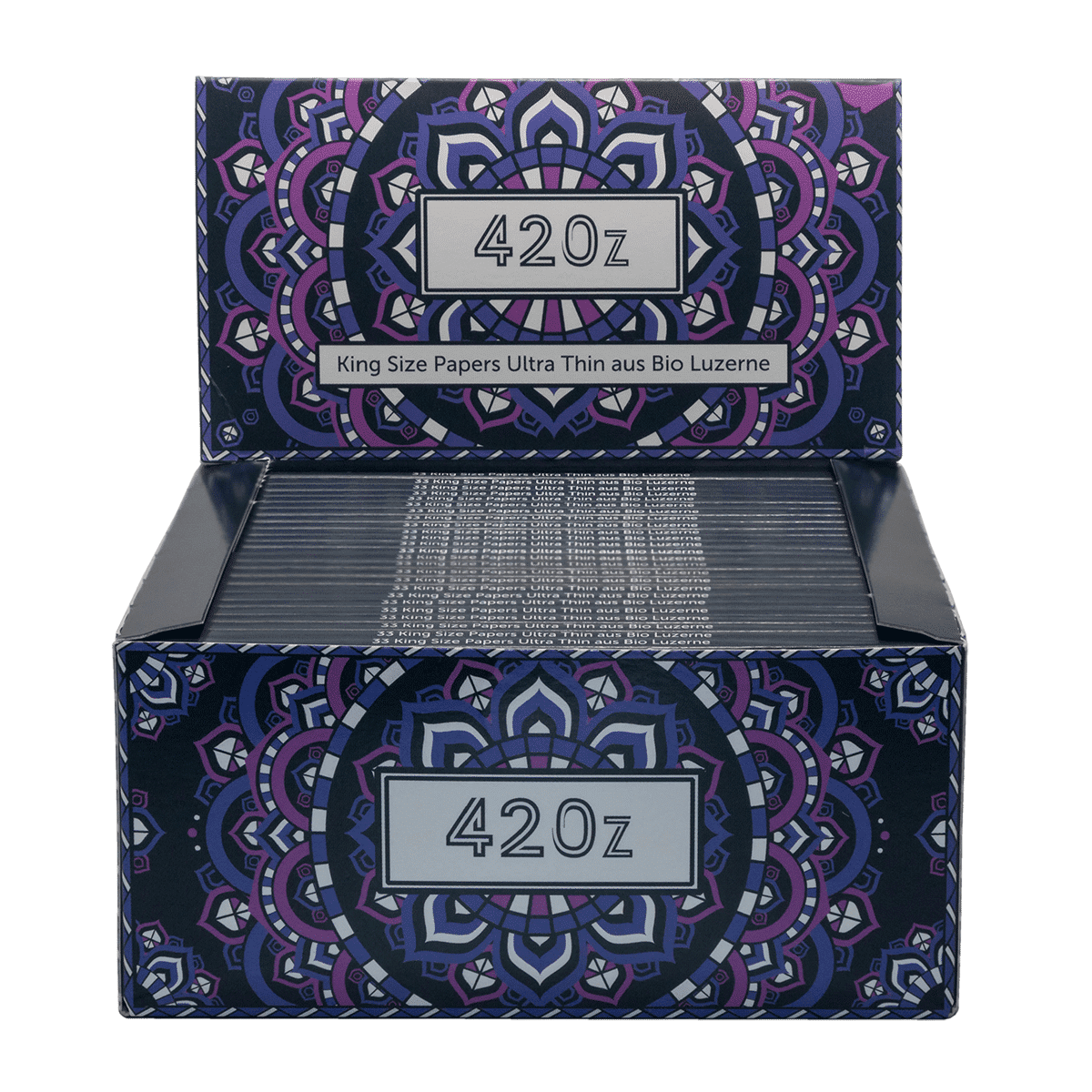 King Size Papers

Grape Sparkle
50 units 42,00€ inkl. VAT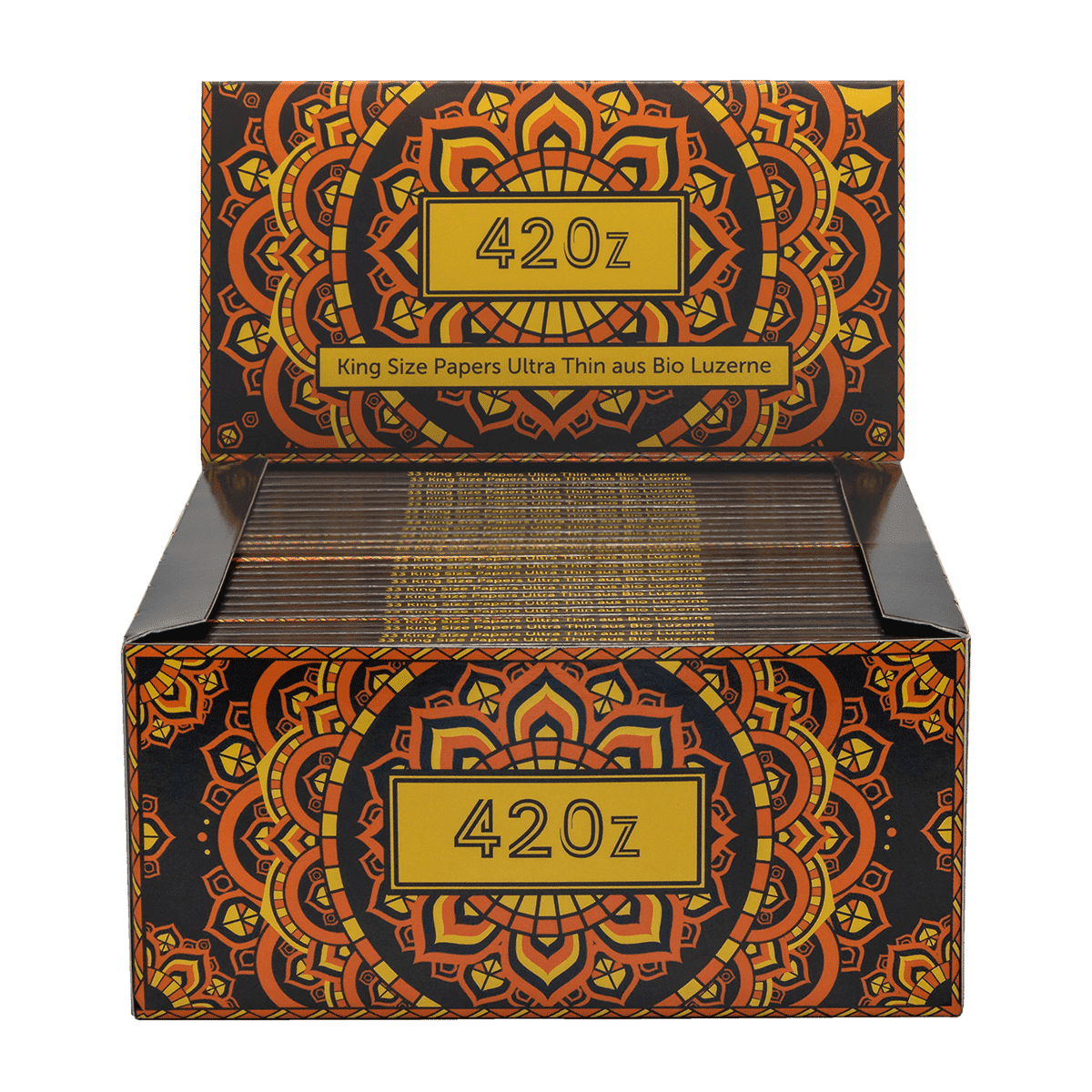 King Size Papers

Pumpkin Sunlight
50 units 42,00€ inkl. VAT