Active Carbon Filters (420 units) – Glas Mixed
Incl. 19% VAT plus shipping.
You receive 1 reward point for every euro you spend. 20 points can be redeemed for the equivalent of 1€ on your next order.
420z activated charcoal filters combine velvety soft smoking pleasure with artful design and health-conscious consumption – now also available in advantage size in a reusable glass. Our mixed glass brings color into your life, we promise!
Two ceramic caps and a filling with cleaning coconut charcoal reduce the pollution of smoking considerably. This is more healthy and ensures an aromatic and particularly gentle smoking experience.
420z activated carbon filters not only protect your lungs, but also the environment. All filter boxes are made from recycled paper and the filter filling material comes from ecologically sustainable production.
Diameter: 6mm
Length: 27mm

Unique design
Classy and ornamental - you won't find a more appealing carbon filter.

High-quality materials
We produce sustainably and with highest quality standards.

Free shipping from 50€
We ship within max. 2 days in Europe

Convenient payment
Choose a convenient payment method. All are easy and safe.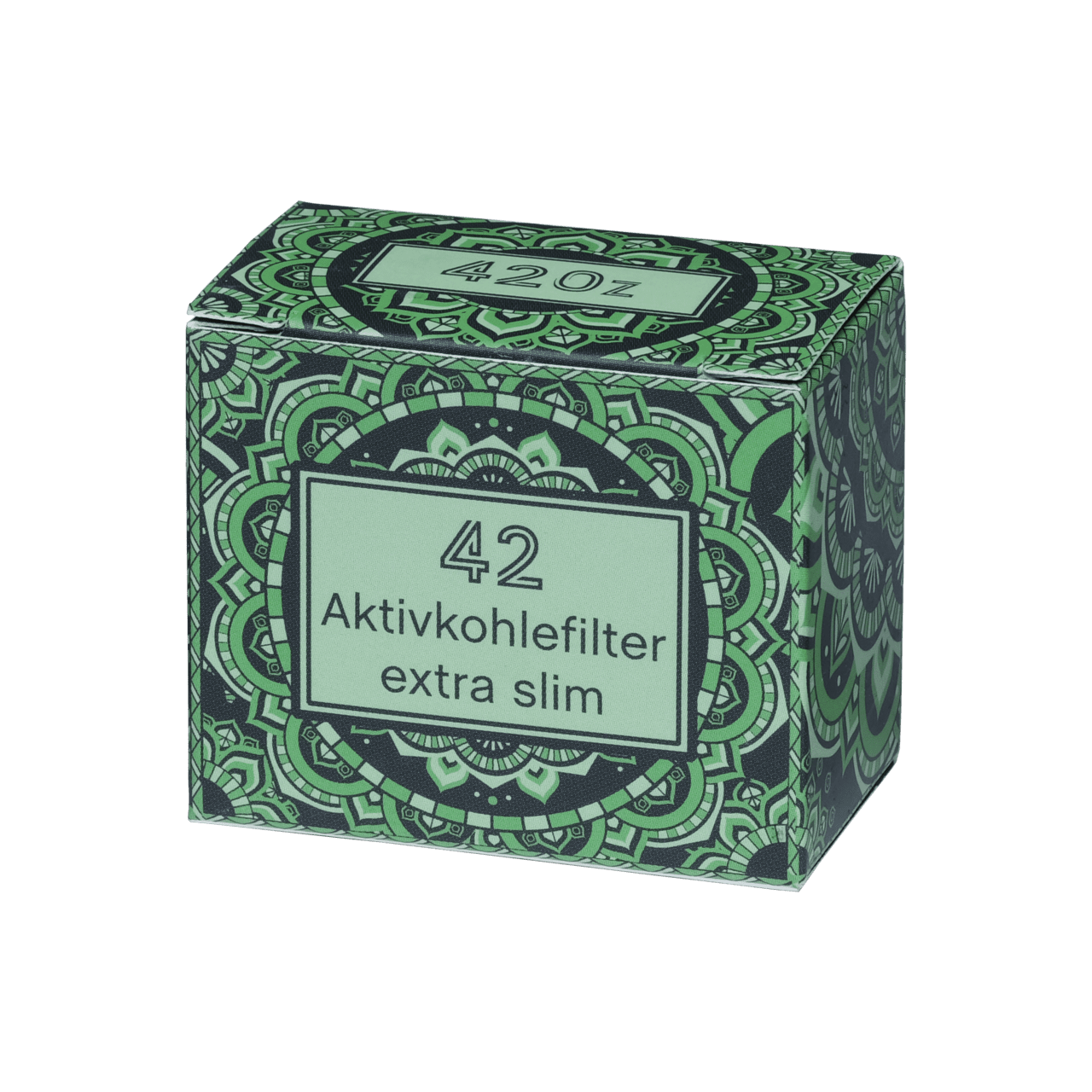 Activated carbon filters
Emerald Shine
42 units Ø 6mm6,99€ inkl. VAT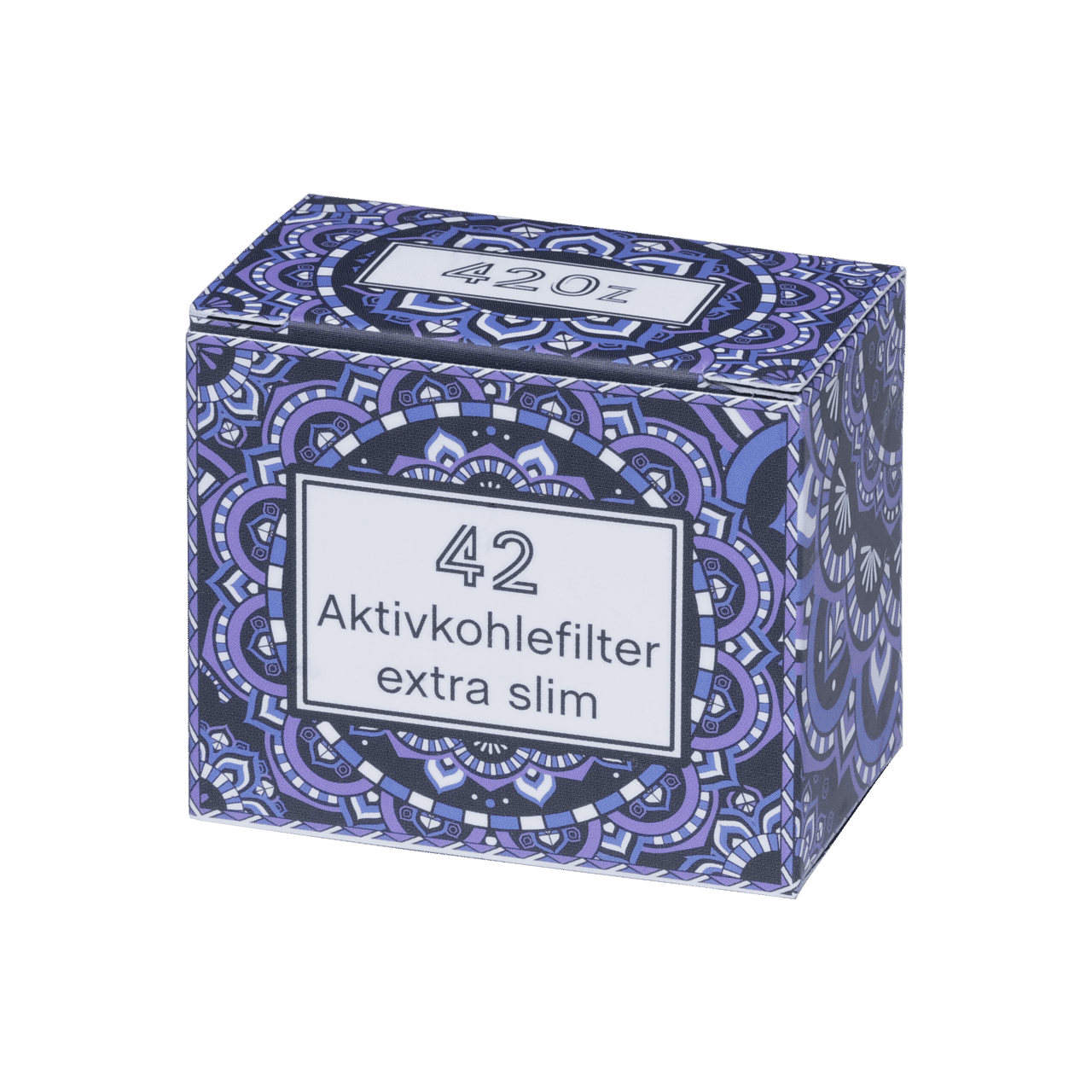 Activated carbon filters

Grape Sparkle
42 units Ø 6mm6,99€ inkl. VAT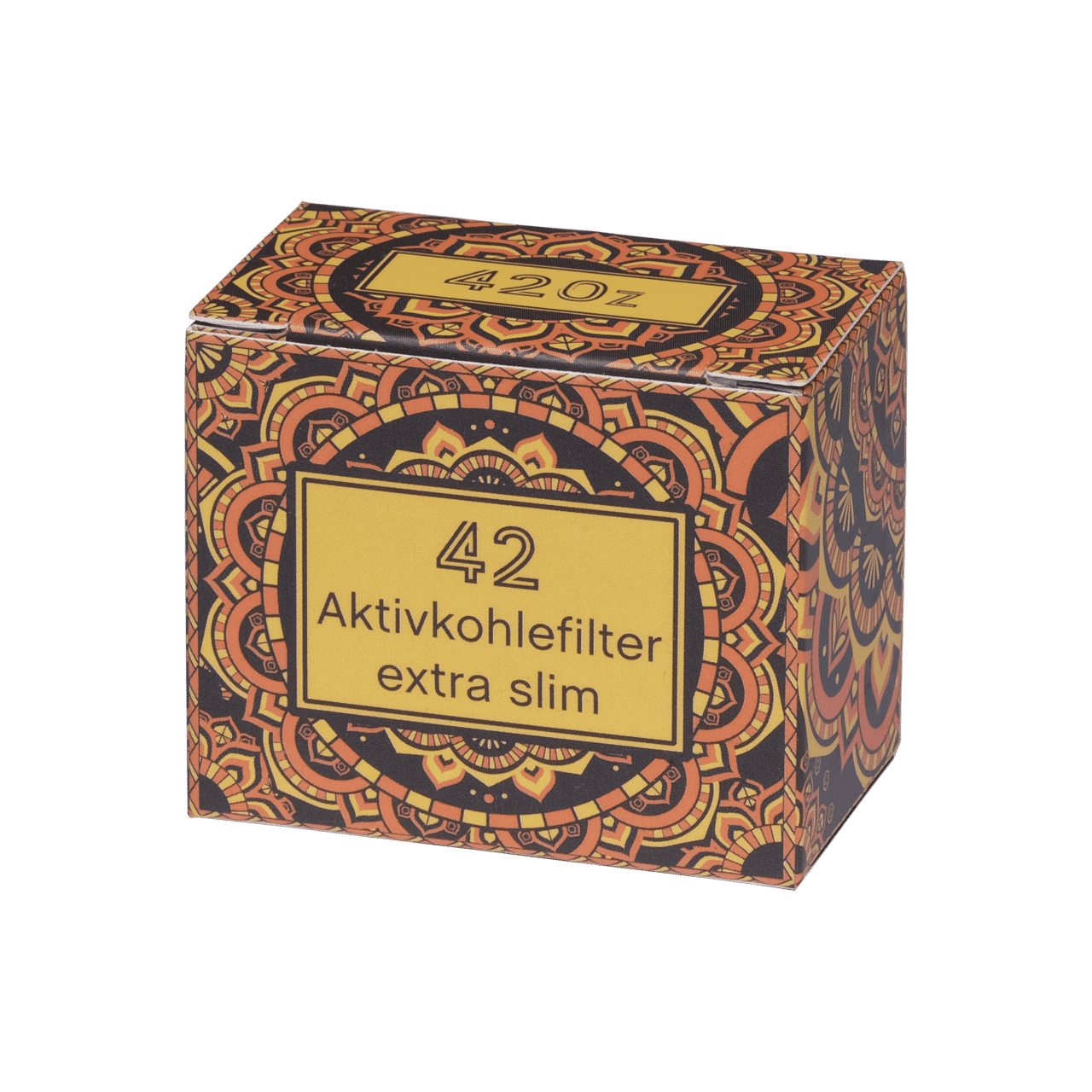 Activated carbon filters

Pumpkin Sunlight
42 units Ø 6mm6,99€ inkl. VAT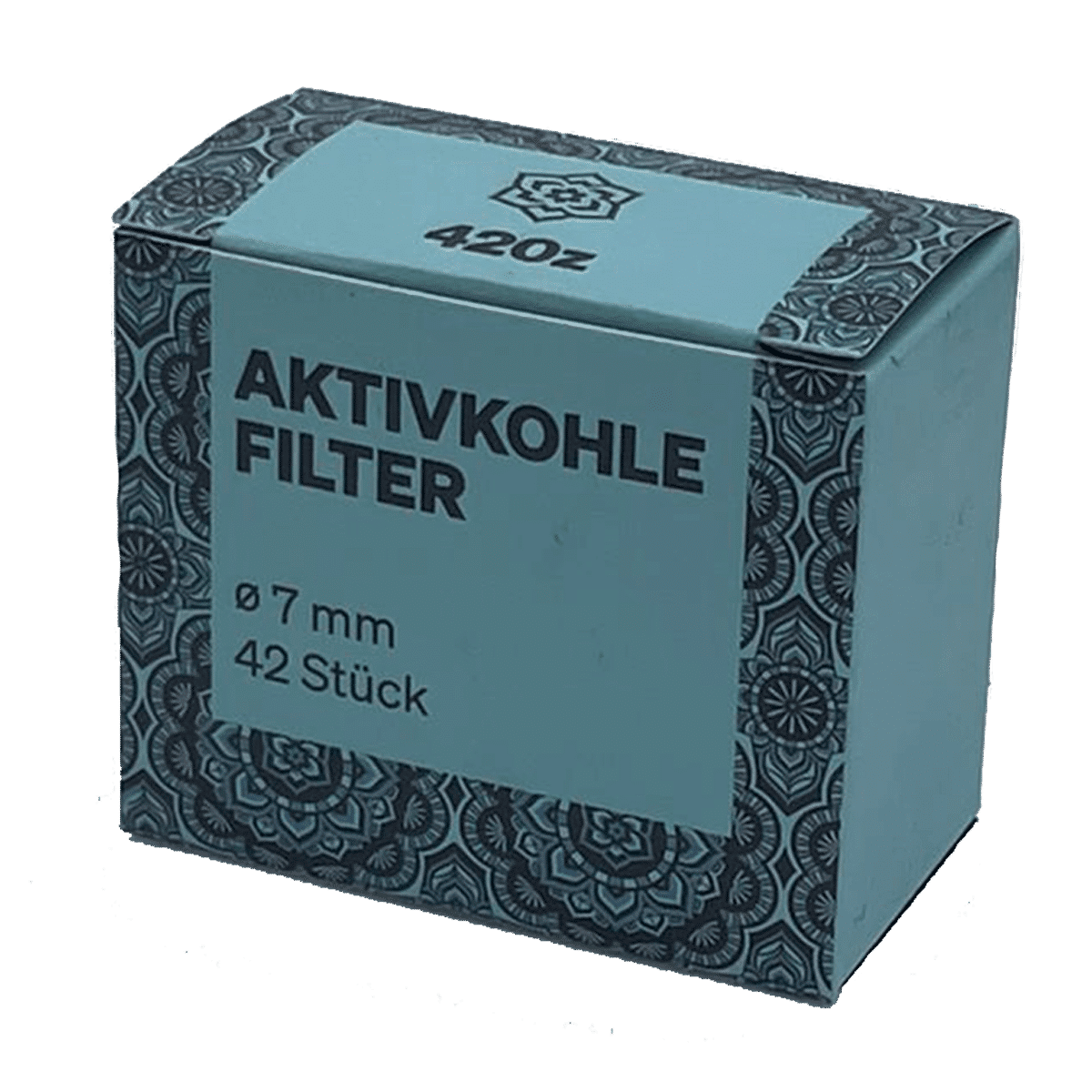 Activated carbon filters

Ocean Breeze
42 units Ø 7mm6,99€ inkl. VAT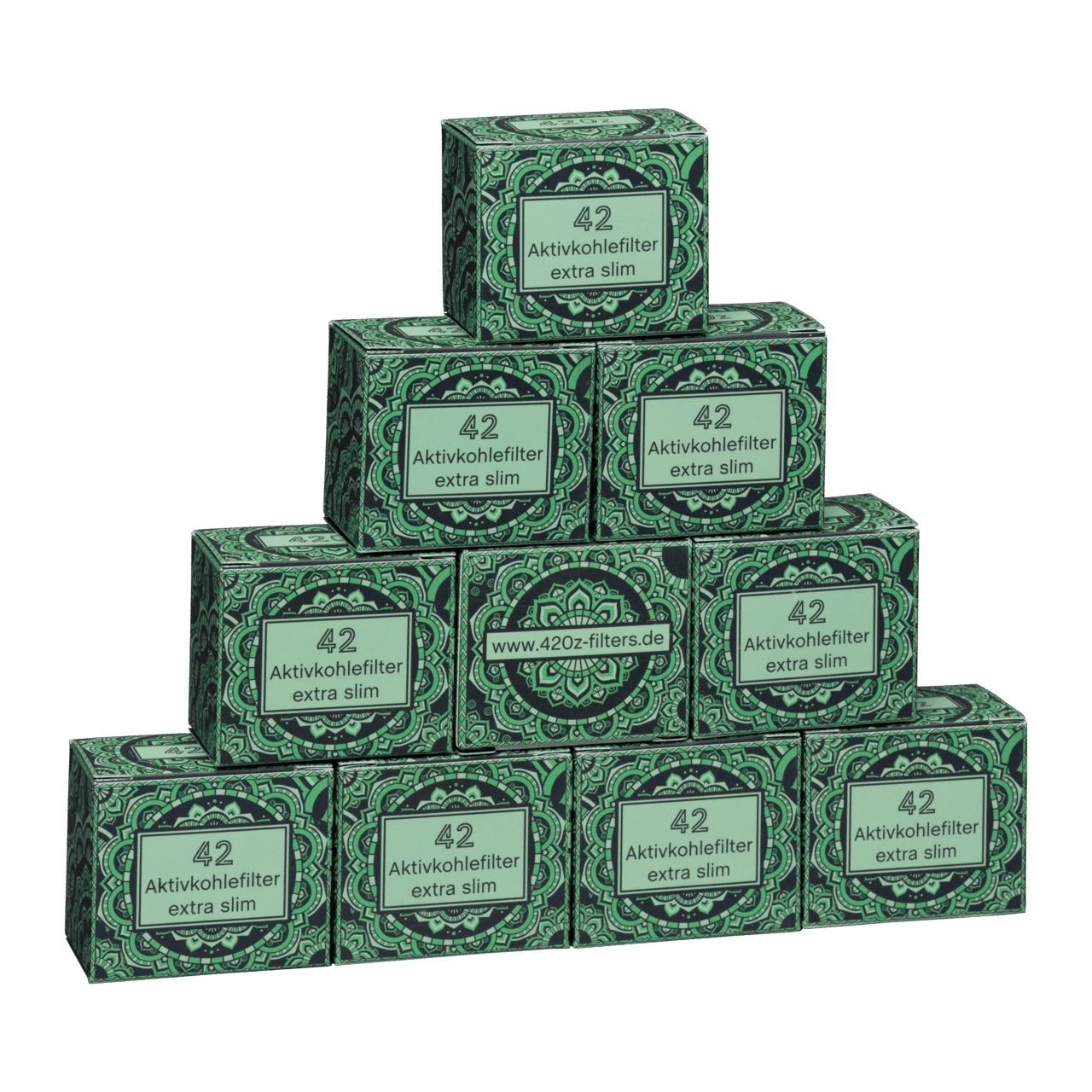 Activated carbon filters

Emerald Shine
420 units Ø 6mm45,00€ inkl. VAT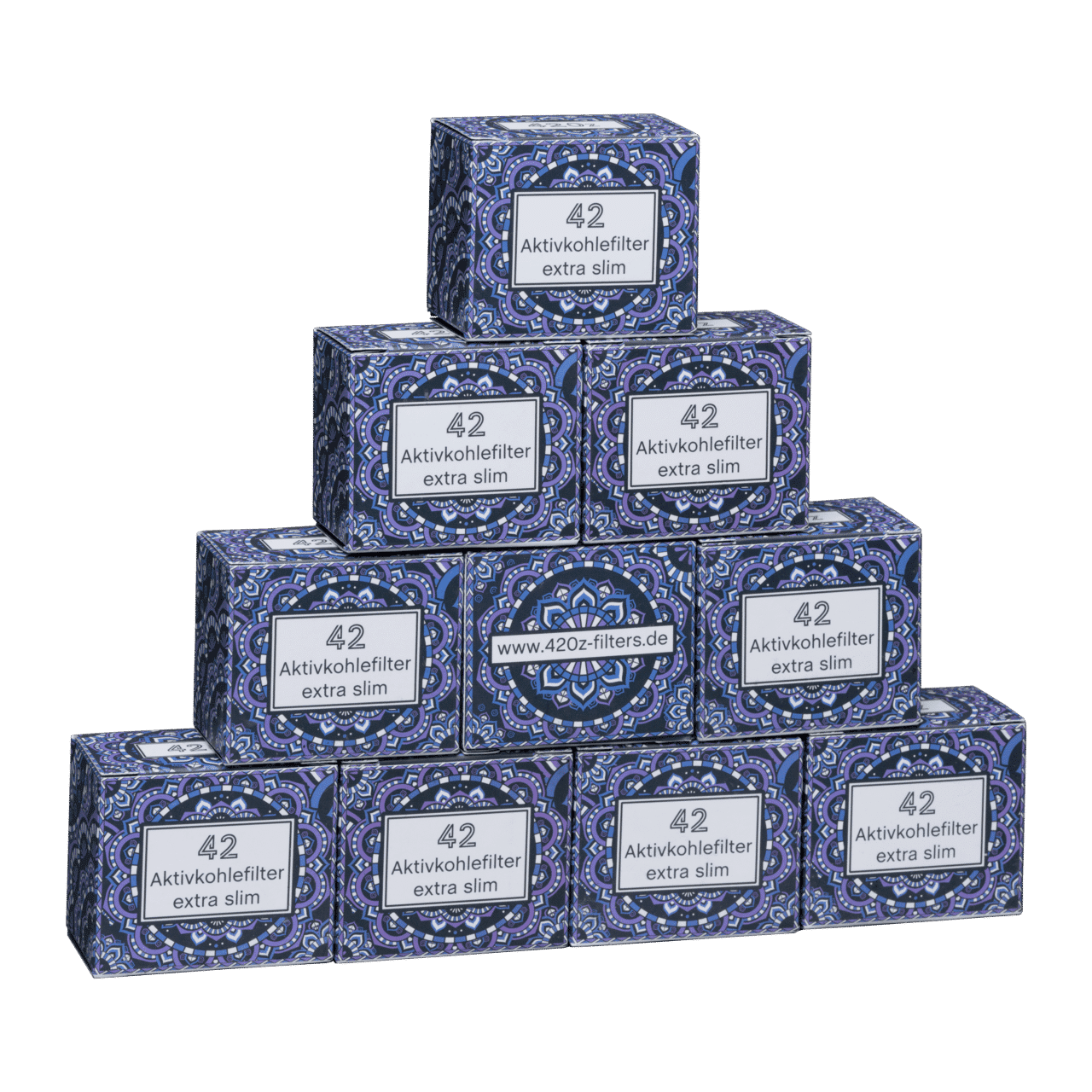 Activated carbon filters

Grape Sparkle
420 units Ø 6mm45,00€ inkl. VAT
Activated carbon filters

Pumpkin Sunlight
420 units Ø 6mm45,00€ inkl. VAT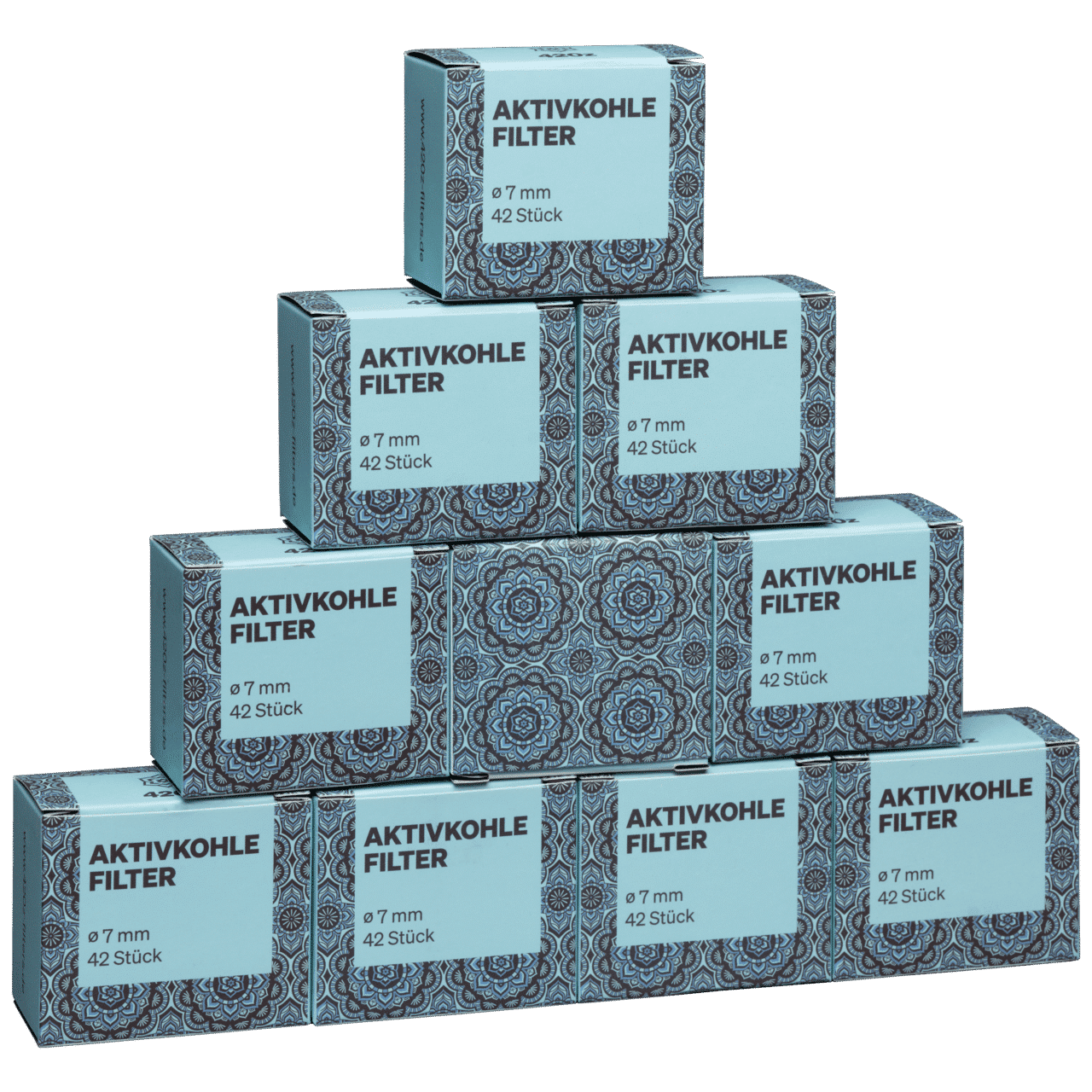 Activated carbon filters

Ocean Breeze
420 units Ø 7mm45,00€ inkl. VAT
Activated carbon filters

Glas Mixed
420 units Ø 6mm49,99€ inkl. VAT